Welcome to "Alternative: Finland"
This site is all about enjoying Finland. How to do that, where to stay (and not just Hotels), what to eat (and just as important, where to eat!). Things to see and do. Find out about Finnish Sauna's, the Finnish Outdoors, Finnish history. Lakes. Beaches. Skiing. The Northern Lights. And of course, Helsinki….. and more. And even if you can't visit Finland just yet, you can enjoy Finnish-style food courtesy of the recipes you'll find on this site.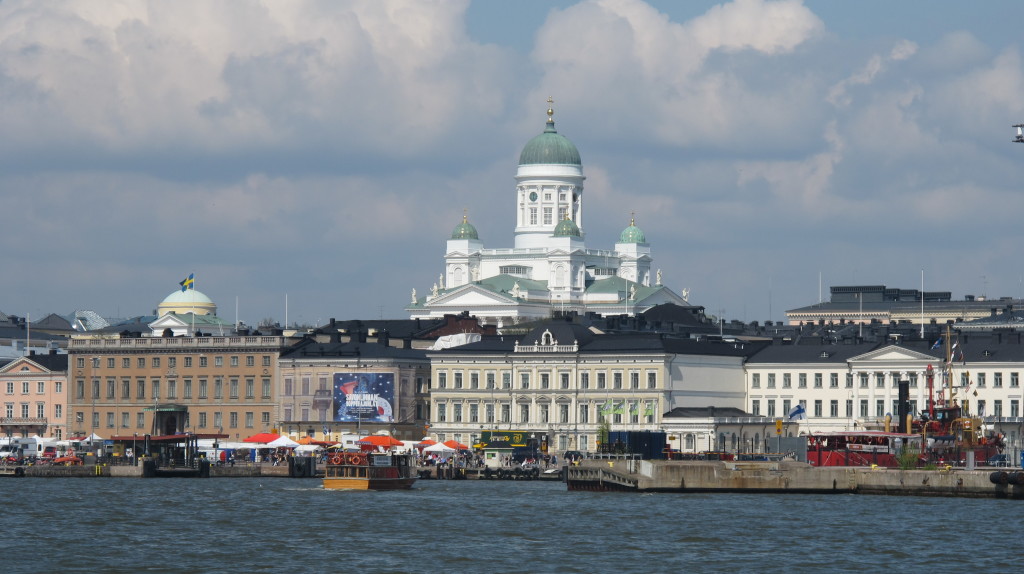 But there's a lot more to Finland than just Helsinki!
My name's Nigel, I'm from New Zealand, I live in Canada and many years ago (around the time I moved to Canada funnily enough) I developed an interest in Finland and started picking up bits and pieces of  information on travelling to Finland plus the odd guidebook. I started following a few Finnish websites and blogs and looked for good comprehensive sources of travel information on Finland online. And couldn't find one.
Sure, there's websites that cover one aspect of Finland or another quite well – but if you're planning a trip to Finland or just interested in finding out more,  you have to bounce around from website to website trying to put together all the pieces that you're interested in. And some of it, unless you are Finnish, is downright obscure. You'll never find it unless you know what you're looking for.
I've done a lot of travelling over the years and besides New Zealand and Canada, I've worked in South Africa, Argentina, the USA and the UK – and visited most western european countries and almost every country in South-East Asia plus a couple of extra countries in South America (Chile and Uruguay, both of which I had a great time in). I like travelling, both budget backpacking and for work (not quite so budget-oriented) – and I know what sort of information I'm looking for when I want to find out more about a country I want to go to.
So as I mentioned, I developed this interest in Finland as a country and in Finnish history (more on that under Alternative History) and started to write a bit about Finland and bits and pieces of Finnish history. As my interest in Finland grew, so did the range of topics I began to write on. Finland is a fascinating country with much that is unique, culturally, geographically, linguistically and historically (I've probably missed a few "'ly's" there but you get the idea…..). Anyhow, looking around for information on Finland for myself, it was hard to find the sort of information I was interested in all in one place (my tastes are, I admit, a bit eclectic). So I decided to build this website to provide the sort of stuff I'd be looking for.
I've tried to structure the content in an "easy to find" format grouped by areas of interest and by regions, cities and towns. I figure if you're going to be in Helsinki, you want to be able to find everything on Helsinki located together. Likewise for a subject of interest – if you're interested in Outdoor Activities or in Military Museums, you don't want to be searching and searching to make sure you've found everything you're interested in.  In other words, all sorts of bits and pieces of information on Finland. Travel. Places to visit and stay. Food, recipes and restaurants. Museums. Art. Politics. Saunas. Technology. Design. Architecture. Winter adventures. Hiking. Lakes and Rivers. Cafes, Bars (hey, I'm from New Zealand, of course I'm going to include Bars) and Nightclubs. Music. And much much more!
Hopefully, by the time you've finished browsing through "Alternative: Finland", Finland will no longer seem cold, mysterious and remote. Instead, you'll be itching to buy that ticket on Finnair. Destination – Helsinki! And once there, you'll have a good head start on exploring for yourself.
Good luck and have fun! And by the way, there will be regular updates, usually every couple of days but at a minimum, weekly. Please do bookmark me and come back to visit.
Hope you enjoy reading the content on "Alternative: Finland" as much as I do writing about it…………..Nigel
SOME OF MY FAVORITE BOOKS / MOVIES
(Some Finland, Some Travel, Some Not)